This month it's 50% OFF
Curtains

COVID-19 – Update – 28th March 2020
We would like to thank all of our customers for your continued business. Your support has confirmed that keeping our Naas shops open was the correct decision and we are glad to have been able to serve you.
Further to several queries however we have decided to trial a collection and delivery service for the surrounding area.
Collection and Delivery will be Tuesday and Thursday.
Collection on Tuesday – Receive Delivery on Thursday.
Collection on Thursday – Receive Delivery on Tuesday.
Call us at 045 897 472 before 10am to be sure of collection.
If you choose to drop off we can deliver to you and vice versa.
To cover our costs we will charge EUR 5.00 per collection AND EUR 5.00 per delivery. This charge remains under review and will be reduced if demand is sufficient.
While primarily designed to serve surrounding towns, this service will also be offered to the cocooning in Naas.
Payment will be required over the phone prior to delivery.
Please call 045 897 4762 for more details.
Thank you for your business.
COVID-19 – Update – 28th March 2020
The announcement by the government last night of further restrictions once again deemed Launderettes and Dry Cleaners to be an essential service.
As a result we will continue to maintain our balance of continuity of service with the need to minimise risk, and will keep our Naas shop and HQ open. As before, all other shops will be closed.
In line with advice on social distancing, we will operate a policy of one customer in store at a time and would ask for your patience as we try to deliver the service as efficiently as possible.
One again we would like to thank our customers for their continued support at a difficult time. We do appreciate your business. We would also like to thank our Sunny Team for continuing to support our customers and for stepping up to the challenge.
Should you have any questions about our service, don't hesitate to contact us at 045 897 472 during our normal business hours. For further information please keep an eye on this website and on our Facebook page.
COVID-19 – Update – 25th March 2020
On 24th March the government announced that Launderettes and Dry Cleaners are considered essential services. We also realise that many of our customers, both retail and business, rely on us and our services, and indeed we rely on our customers. Indeed we would like to thank our customers for their continued support during this very difficult time.
We will, therefore, be sticking to our commitment to balance continuity of service with the need to minimise risk. To do this, we will reduce the locations we operate in, keeping our Naas shop and HQ open for as long as possible while closing all other shops until further notice.
We take our

responsibilities

to both staff and customers very seriously and will keep the situation under review. For as long as we can safely do so (maintaining safe social distance between staff and customers as well as between staff at our HQ) we will continue to offer a service and keep our team employed.
Our shops in Naas (Friary Business Park and Southern Link Business Park) will remain open to service ALL our customers – both retail and trade – during our normal opening hours.
If you need to collect your garments from other shops, please call us at 045 897 472 and we will arrange a suitable time to meet you.
And once again thank you for your business. Everyone at Sunny appreciates your support and we will work hard to provide the best possible service.
For more information and ongoing updates, please keep an eye on both this website and our Facebook page.
Announcement
Sunny Expands to Rathangan
We're delighted to announce that we've recently taken over Alice's Dry Cleaners in Rathangan. We'd like to welcome our new colleagues to our Sunny family and we look forward to serving the people of Rathangan.
We'll get our colours over the door in the coming weeks, but in the meantime the full range of Sunny Services is available, from Laundry to Dry Cleaning to Alterations and Shoe Repairs.
You can call us at our new store at 045 252 891 and you can find us here.
Welcome to Sunny – Dry Cleaning & Laundry
This month it's 50% OFF…
Curtains
Make sure you never miss out:
'Like' our Facebook Page or Subscribe to our Sunny Specials on WhatsApp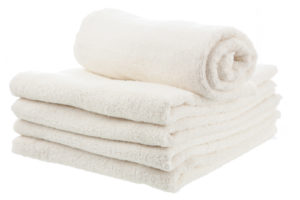 About Us
We are a laundry and dry cleaning company with a wide range of services, offering over 30 years of experience to the towns in which we are located.
Our stores, now known as Sunny, originally started up as 'Sunny Launderette' back in 2000 …
Naas Friary Rd.
(045) 895 296
Blessington
(045) 851 752
"Convenient and quick turnover"
Kevin G.

"We rely on Sunny to keep our staff looking polished and professional... They are always efficient, reliable and a pleasure to work with..."
Susan W.

"Good dry cleaners. Never had a problem. Friendly staff."
D Rafter